Welcome to KFC Add Hope online system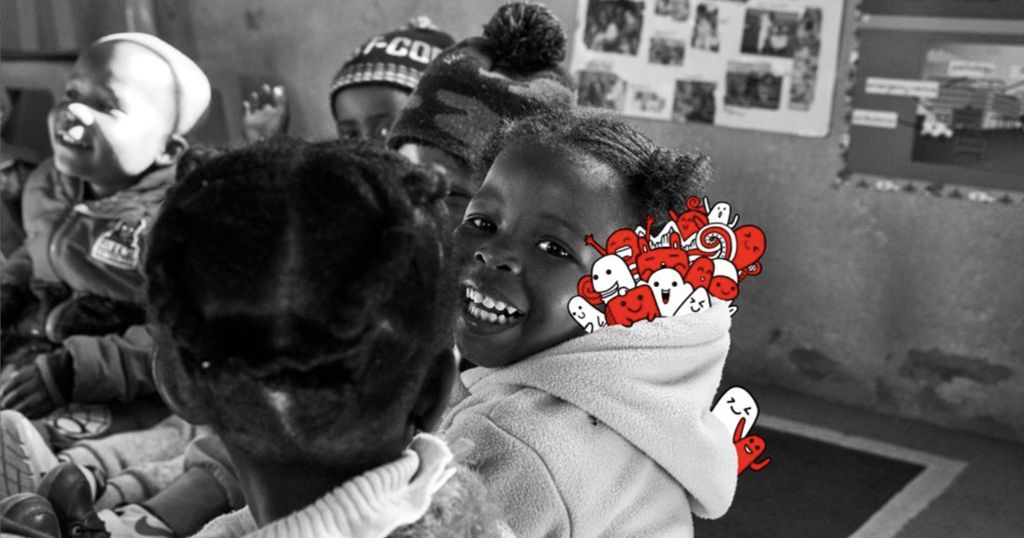 NB: Before you get started please ensure you are using Chrome as some functionality might not appear on other web engines
We are delighted to collaborate with you on this journey of alleviating malnutrition and hunger across South Africa. Through the collective efforts of KFC and R2 Donations from our customers, we are able to provide over 30 600 000 meals across South Africa through beneficiary partners like yourselves.
As you know Add Hope is managed by a team of trustee's that have set policies and procedures to ensure we are prudent with the funds and promote a culture of openness and accountability. All beneficiary partners are required to complete funding applications as well as monthly and annual reporting via this Add Hope online portal. This information should not be sent via email.
We look forward to a long and fruitful journey with you in positively impacting the lives of the children of South Africa. Let's live the mantra "No act of kindness no matter how small is ever wasted"
Please follow a guide to use the online portal below
Step 1: Registering
To get started, register on the portal. Please use your official email address when registering on the system and ensure you save the password used to create your profile. An activation link will be sent via the email supplied to you.


Step 2: Creating your organisation profile for feeding sites
If you have multiple feeding sites please create individual profiles on the portal once your application has been approved. This mainly applied to National organisations. When creating the organisation profiles, you will need to complete pre screening for each site. To complete the pre screening, use the same answers as used for the main profile created when completing the application.

Step 3: Updating due diligence documents
As part of the pre screening process you will have been requested to upload registration and governance documents.
All documents that have an expiration date will need to be updated on the portal. A notification will be sent via email for any validation documents that need updating.
To upload a new validation document, you need to click the "Update Now" button on the notification email received.
Step 4: Monthly Reporting
As a beneficiary of the trust you are required to complete your monthly report on spend and reach in terms of beneficiary reach and meals provided .
You will receive an automated reminder for each reporting period for you to complete this report. Failure to complete the monthly report might result in your profile being deactivated and it might interfere with funding disbursements owed to you.
Alternatively you could Search for your organisation by clicking here > "Report now" > select the Reporting period > Fill in all the reporting fields and Click "Submit"
Step 5: Application and Annual Reporting
When your application and annual reporting period is open, you will receive an automated email from the portal requesting you to complete the application or report.
To complete the task, you will need to click on the link in the email notification and populate the generated form.
In addition you will need to complete a narrative application/ report form which can be accessed via the notification link or via your organisation dashboard. This is where you also get to submit your supporting documents.
Image of quantitative report
Image of narrative application pack



Step 5.1: Sub-beneficiary reports
Organisations with multiple sites will need to complete a report for each site each year in addition to the annual report required for each beneficiary organisation. The report notification link will be sent via email, the process to complete the report is the same as the monthly reporting process. Each year please ensure that your sub beneficiary list is up to date by communicating any changes to the Add Hope team.
Step 5.2: New sub beneficiaries
New sub beneficiaries should be added as organisations on the Add Hope portal, each site added will need to complete a pre screening. To complete the pre screen, use the registration information as that of the main organisation.
Once a profile is created, communicate this to the Add Hope team to ensure that it is linked to the sub beneficiary annual report.
Step 5.3: Exited sub beneficiaries
In the event you are no longer supporting a sub beneficiary, communicate this to the Add Hope team so that the organisation is marked as inactive and you will not be notified to complete an annual report on them
Step 6: Adding an Organisation Admin
You are allowed to add a secondary admin to assist with the management of your organisation requirements. The user will need to first create a profile on the portal before they are added as an admin. This guide will assist you on how to add an admin for your organisation. There is no limit to the number of admins you have, however the sharing of log in details is not allowed.